Programmatic Advertising
Affiliate Marketing
Performance Marketing
Customized Campaigns

Programmatic Advertising
Programmatic marketing is automated bidding on advertising inventory in real time, for the opportunity to show an ad to a specific customer, in a specific context.
With our self serve DSP and RTB platform we help you target the right audience and reconnect with them through our state of the art technology and unique custom models for your campaigns. Reach out to viewers universally with our holistic solutions. We ensure your advertising presence on all devices and platforms.
Header Bidding - It is an advanced programmatic technique which is an alternate to Google's "waterfall" method. It helps publishers a way to simultaneously offer ad space out to numerous SSps or Ad exchanges at once.

Affiliate Marketing
Vectormob has a premium affiliate marketing set up to reach more relevant audience and boost your revenues. Unlike Programmatic Advertising, this helps you to manually set up targets, KPIs and reach your goals using our network of premium publishers and clients.
Affiliate Program type:



Pricing Model: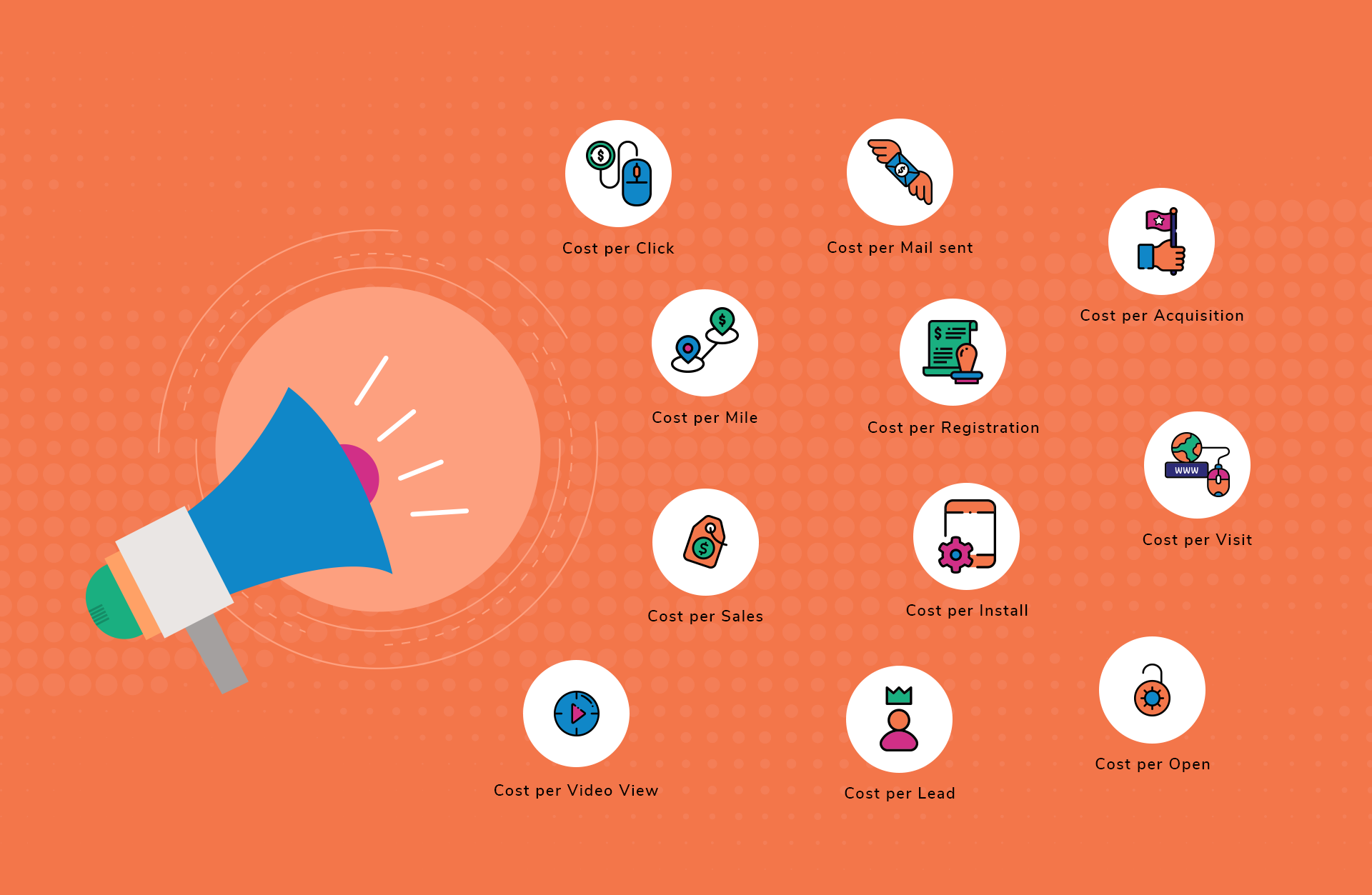 Please email us for all your digital campaigns where our team will help to set up these campaigns for you.

Performance Marketing
Performance Marketing lets you achieve your advertising and performance goals effectively. Pay only for results and optimize your ad budgets. With our specialized team of digital experts generate quality B2B or B2C leads, Increase Installs for your app or just increase your website visitors and followers. Earn good ROI on your spends by paying only for completed action.
Types:
Affiliate Marketing
Vectormob network helps advertisers to connect with premium publishers to fulfill their ad goals.
Display Marketing
Vectormob will promote your product on our quality display networks to reach targeted audience to achieve your objective.
Email Marketing
We have a huge database to send out your marketing communication to your targeted customers.
Bulk Push
We have state of the art set up to send out bulk sms messages and whatsapp messages to targeted base for effective marketing.
Voice/Video Broadcast
You can now reach out to media dark markets using Voice out bound calls as well as Video and MMS broadcast messages.
Social Media Marketing
We market your ads on various platforms like Twitter, Instagram, Youtube, Linkedin, Whatsapp, Snapchat, Facebook etc and reach out effectively to users who frequent these platforms for more effective responses.

Customized Campaigns
We offer complete and customized digital marketing solutions to brands/clients who may want something more than CPI/CPC etc. We make customized IVR/WAP portals with rich content with complete branding. We make mobile/web applications for brands as per their requirement and offer analytics for there campaigns.
For Business Queries email us at:
Email: support@vectormob.com | Mobile: 9892395076
Switch To

Programmatic Advertising

Affiliate Marketing

Performance Marketing

Customized Campaigns